About EXTC Engineering
The Electronics and Telecommunications Engineering is a four-year degree program designed to provide a broad liberal education as well as a strong foundation in electronics, communications, computing, engineering sciences, mathematical and scientific fundamentals in preparation to their practice as Electronics and Telecommunications Engineers.

Publications
Achievements
Achievements
HOD's Desk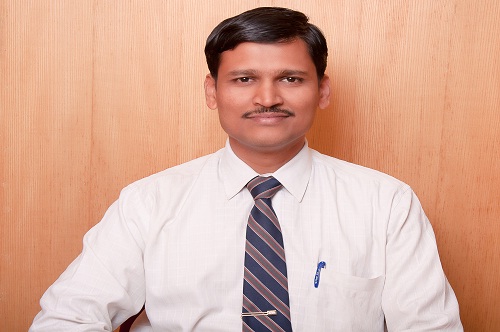 Mr. A. A. Tatugade
Asst. Prof. & Head
Welcome to RMCET. Let me first congratulate the students seeking admission to our Engineering Courses and their entry into the technical world for a prosperous career.
I extend my best wishes for their bright future. RMCET is committed to uphold high standards of Technical Education.
Our guiding principal is constant change, motivation and upgradation, creating state-of-art knowledge infrastructure for our students, installing in them the ability to learn so that they can face any challenge any where.
VISION
To produce Telecommunication Engineers capable of effectively using the scientific and technical knowledge for the betterment of society.
Mission
Provide high-quality teaching, state-of-the-art research and creative activity to acquire innovation and next generation technologies.
Develop educational and career goals, decision-making skills and job search strategies needed to manage their professional and academic pursuits.
Promote interaction and exchange with industry and other institutions of higher learning.
Laboratories
DAB / DAC
| Sr. No | Name | Designation |
| --- | --- | --- |
| 1. | Mr. Tatugade A. A. | Head of the Department |
| 2. | Mr. Khade Sanjay | Industry Representative |
| 3. | Mr. Jagushte Nilesh | Entrepreneur Representative |
| 4. | Mr. Mule K. J. | Parent Representative |
| 5. | Mr. Kulkarni G. S | External Faculty Representative |
| 6. | Mr. Adure S. P. | Faculty Representative |
| 7. | Mr. Shikalgar I. A. | Faculty Representative |
| 8. | Mr. Mainkar S. D | Alumni Representative |